SERVICE OVERVIEW
CUSTOM FLORAL ARRANGEMENTS FOR BUSINESSES & PROFESSIONAL OFFICES IN PLANO, FRISCO AND THE DALLAS METROPLEX
Looking for a way to make a lasting impression with your clients, patients, and guests?  Fresh cut custom flower arrangements and living plants from Mia Fiori in your lobby, reception area, conference rooms, and other business spaces let clients know that they are important and leave them with the lasting memory of a quality experience.  Mia Fiori has decades of experience working with retail businesses, professional offices, hotel lobbies, restaurants, medical facilities and other businesses of all sizes:
Regular Supply of Cut Flower Arrangements
Event Flowers and Plants, Centerpieces and Decorations

​

Stage and Presentation Decorations

Corporate Floral and Specialized Awards and Gifts

Maintenance and Supply of Living Plants
Exterior Landscape Installation and Maintenance
Interior Plantscapes
Interior and Exterior Holiday Decorations and Plant Installation
Custom Arrangements
Pickup and Delivery
Designer Alexis Naccarato in Plano,TX awaits your order.
Please order online or call us directly
 at (972) 599-9697
ORDER ONLINE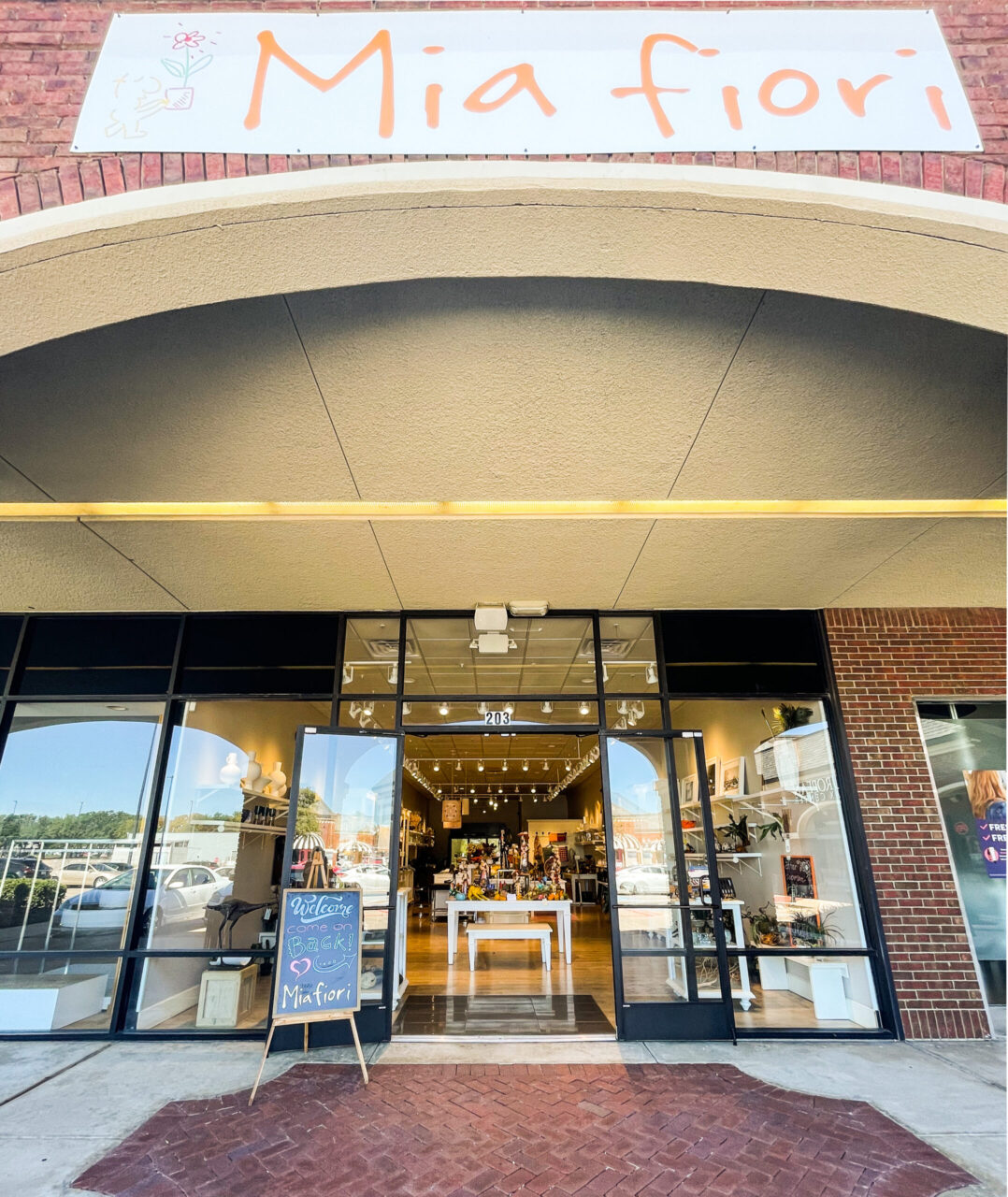 OUR LOCATION
Preston Park Village
ALexis Naccarato, owner has been among the leading florists in the Dallas metro area for over 20 years. Floral, event, home and office designs by Alexis are known across the metroplex for their freshness, creativity and unique nature. Now, creating custom floral arrangements in Plano!
CONTACT MIA FIORI
Contact Now

""Mia Fiori is the best! I use them for all my events. I just sent an arrangement to my client for a housewarming gift. She loved it! Great job. Keep up the great work."
RW on Facebook
"…I'm always impressed by the amount of thoughtful attention that goes into the flower arrangements I've purchased, no matter what my budget is…there is no excuse for supermarket flowers."
SC on Yelp