Alexis Naccarato, Owner Has Been Among The Leading Florists In The Dallas Metro Area For Over 20 Years. Floral, Event, Home And Office Designs By Alexis Are Known Across The Metroplex For Their Freshness, Creativity And Unique Nature. Now, Creating Custom Floral Arrangements In Plano!
Custom & Arrangements Pickup and Delivery
Designer Alexis Naccarato at the Shops at Legacy in Plano, TX is awaiting your order. Please order online or give us a call at (972) 599-9697
ORDER ONLINE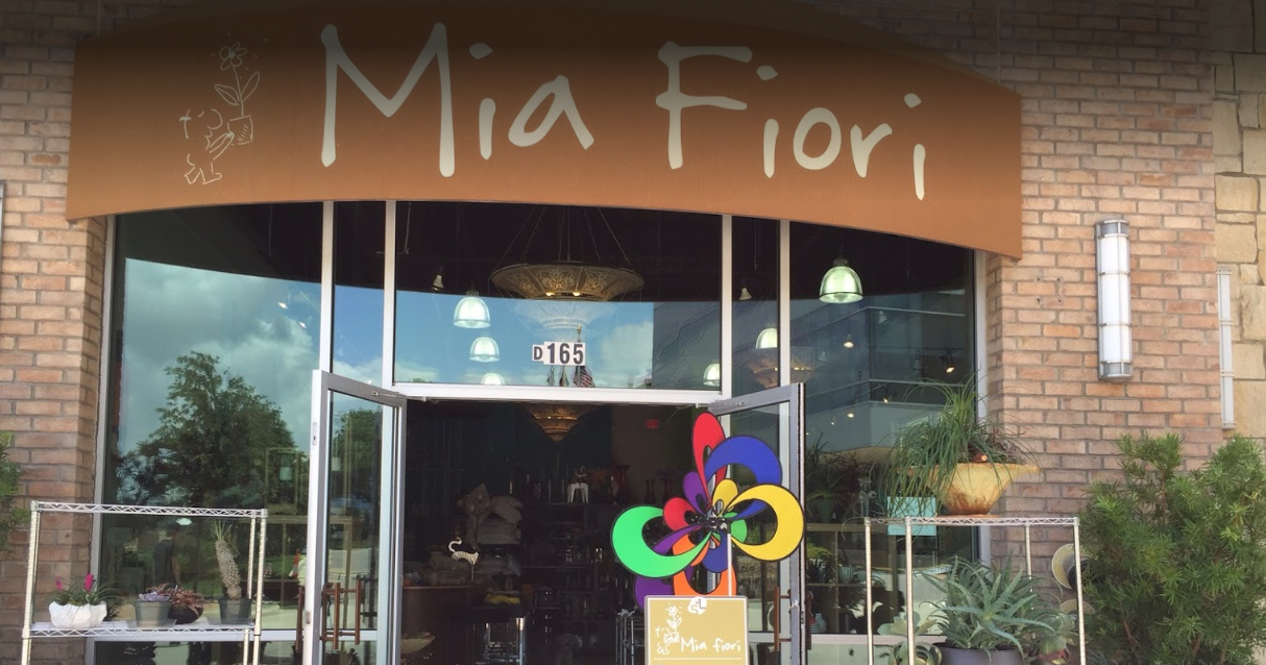 OUR LOCATION
Shops of Legacy
ALexis Naccarato, owner has been among the leading florists in the Dallas metro area for over 20 years. Floral, event, home and office designs by Alexis are known across the metroplex for their freshness, creativity and unique nature. Now, creating custom floral arrangements in Plano!
CONTACT MIA FIORI
Contact Now

""Mia Fiori is the best! I use them for all my events. I just sent an arrangement to my client for a housewarming gift. She loved it! Great job. Keep up the great work."
RW on Facebook
"…I'm always impressed by the amount of thoughtful attention that goes into the flower arrangements I've purchased, no matter what my budget is…there is no excuse for supermarket flowers."
SC on Yelp